The 2023 AfriSAFE is earmarked to be a 3-in-1 program comprising Capacity Development Conference, Exhibition and Awards. This event will attracts over 1000 guests from various industries across Africa. Your organization's sponsorship of this noble cause will help us organize:
Capacity Development Conference which will be in the following forms –
Professional Development Conference (PCDC) for early-career and mid-level Health & Safety professionals. The PDC's goal is to increase professional and personal development to achieve work-life balance through enhancing skills, inspiring innovation, and achieving/setting goals to improve the workplace.
This will be Alongside Capacity Development Conference on first aid, emergency response and ancillary training for public secondary and primary school teachers, care givers, paramilitary, bus parks / station officers and others who cannot afford such training. This conference will equip these critical and public-facing workers with the required training to save lives in times of emergency and will serve as the first line of defense against avoidable casualty and life-threatening injuries in emergency situations.
Awareness Campaign – Drive the 'I am Safety 'Campaign: an annual multimedia campaign that leverages the power of the traditional and new media channels to drive home the message of a safer environment. To address the threats posed by workplace accidents and unsafe environmental practices, we craft a theme that will resonate with the anticipated audience and help to achieve a mindset change towards safer practices.
 HSE scholarship programs: We encourage innovation among young people by supporting with a cash gift to support their innovation in any area of HSE and also sponsor HSE course to the tune of $3,500 to increase capacity development. With your sponsorship, we will be able to sustain and expand on this program.
Benefits of sponsoring AfriSAFE
Download AfriSAFE 2023 Sponsorship Pack
For sponsorship report for 2019, 2020, 2021 and 2022 or other inquires, please contact:

Femi Da-silva, Chief Coordinator
Email: [email protected]
Tel: +2348-0369-79392 (Phone, WhatsApp or Telegram)
Our Previous Sponsors/Supporters: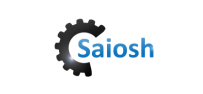 " We are honoured to attend this event which is well coordinated and a huge thank you to AfriSAFE for this great initiative. "
" Very good and well organised event, Hybrid group is a glad sponsor of AfriSAFE. "
" What an amazing event! First of it kind in Africa. I am certainly looking forward to the next one. Great work AfriSAFE. "
" What a wonderful occasion, I feel honoured as the IOSH President to have been part of this fantastic event honouring of safety and safety professionals in Africa "
" Well done AfriSAFE, great event. Glad I attended "
" Well done AfriSAFE for such a successful event "
" Great success, AfriSAFE is just awesome. Congrats to everyone "
" Great one AfriSAFE, it was just beyond words, congratulations all. "
" Thanks to all the Judges and the core organizers, this is a remarkable event "
" Thank you all, it was a great pleasure being part of AfriSAFE awards,really nice. "