From the sponsorship support, we kick up effective campaign on HSSE issues that affects the society; we also invest in long-term programmes that improve workplace safety, health & wellbeing; and we act as a catalyst for positive normative change in the HSSE community
Benefits of sponsoring AfriSAFE
Download AfriSAFE 2022 Sponsorship Pack
For sponsorship report for 2019, 2020 and 2021 or other inquires, please contact:

Femi Da-silva, Chief Coordinator
Email: [email protected]
Tel: +2348036979392 (Phone, WhatsApp Call or Telegram)
Our Previous Sponsors/Supporters: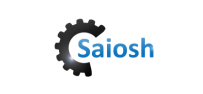 " We are honoured to attend this event which is well coordinated and a huge thank you to AfriSAFE for this great initiative. "
" Very good and well organised event, Hybrid group is a glad sponsor of AfriSAFE. "
" What an amazing event! First of it kind in Africa. I am certainly looking forward to the next one. Great work AfriSAFE. "
" What a wonderful occasion, I feel honoured as the IOSH President to have been part of this fantastic event honouring of safety and safety professionals in Africa "
" Well done AfriSAFE, great event. Glad I attended "
" Well done AfriSAFE for such a successful event "
" Great success, AfriSAFE is just awesome. Congrats to everyone "
" Great one AfriSAFE, it was just beyond words, congratulations all. "
" Thanks to all the Judges and the core organizers, this is a remarkable event "
" Thank you all, it was a great pleasure being part of AfriSAFE awards,really nice. "